Bylt Premium Basics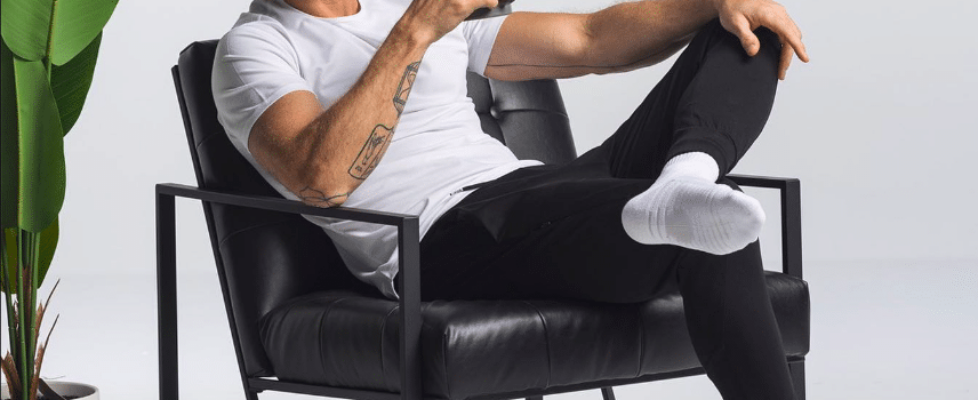 In the grand universe of fashion, the search for the perfect basic garment can be as elusive as a pint-sized unicorn or a plate of nachos that's completely even with the cheese distribution. But fear not, fellow style gladiators, Bylt Basics swoops in to save the day, and by extension, your wardrobe. The brand that has cracked the code to blend style, comfort, and durability is here to revolutionize your casual dressing game, and we've got all the inside deets.
Bylt Basics doesn't just "do" basics; they elevate them. They've managed to create the luxury equivalent of the T-shirt – the garment that is just as at home on a Sunday morning coffee run as it is under the Friday night lights. Each piece they make resonates with the no-nonsense vibe we cherish here at BlokeList, with a dash of panache to elevate your everyday look.
Their Drop-Cut shirt, for instance, is the James Bond of T-shirts – sleek, versatile, and ready for action. Wearing it feels like a secret handshake, an initiation into an exclusive club for those who appreciate the sublime magic of perfect-fitting basics. And let's not forget about their Henleys, those devilishly handsome devils, which offer a tasteful hint of the 'I just spent my day wrestling bears' look.
Bylt's not just about looking great, though. They've made it their mission to ensure these garments last longer than your favorite TV show, a bar they've successfully vaulted by a mile. Trust us, these shirts are built to endure whatever life flings at them – be it coffee spills, disastrous laundry mishaps, or impromptu parkour in the city.
The real hero here, though, is the LUX Blend fabric. So soft, it makes a baby's bottom seem like sandpaper in comparison. It's the result of some sort of fashion sorcery where Bylt has concocted a brew of comfort and durability that almost feels illegal. With each wear, you're enveloped in a cocoon of warmth and snugness that you'd be hard-pressed to find elsewhere.
The piece de resistance is Bylt's admirable stance on sustainability. By committing to environmentally friendly practices, they're not just outfitting us for today but are ensuring we've got a planet worth dressing up for tomorrow. Bravo, Bylt, you're killing the game!
The Bylt Basics revolution makes one thing clear – they've perfected the art of 'basic', turning it into a power statement. With every stitch, they're saying, "Yes, this is a simple shirt, but it's the best damn simple shirt you'll ever own". In a world of fast fashion and passing trends, Bylt brings us back to the essence of good style: well-crafted garments that fit well, feel great and stand the test of time.
So, to all you fashion warriors and casual enthusiasts out there, remember, basics don't have to be basic. And Bylt Basics is the golden ticket to that realization. Embrace the revolution, join the club, and start building a better wardrobe.
Until next time, Blokes. Stay sharp, stay stylish.